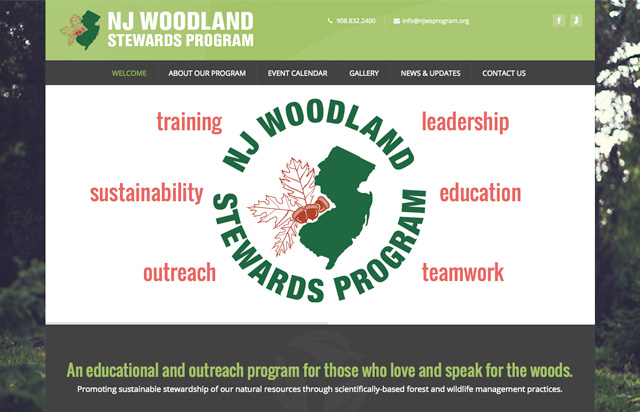 Hello there visitor! We hope you like the look of our new website.
We will be updating this website on a regular basis to keep you updated with all the new things happening at New Jersey Woodland Stewards Program and any related news we feel you should know about.
Please take a moment to explore our new site and be sure to check back regularly for more information.
If you have any questions about our new website or any other matter then please get in touch via our contact page.